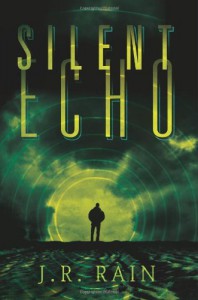 I've only read J.R. Rain's Jim Knighthorse series, so I wasn't sure what to expect here. Here we have another Jim, who's also a PI. There the similarities end. Jimmy Booker is dying, past dying actually, and he's brought one final case to work on before he goes into that bright light. Jimmy was a broken man long before his illness. A man who had given up on life long before the disease that's taking it from him. I won't say more than that, only that Jimmy is a tragic figure and you really need to be in the right mood to read this story. It's not endlessly angsty, but there is angst built into it because of Jimmy's condition, which the narrative never shies away from.

Normally, the amount of repetition that's present in this book would make me grit my teeth or sigh in frustration, but I really felt it was necessary here. There's a tendency for people to pretend death isn't real, isn't happening, even when it's right in front of our face, so being constantly reminded of Jimmy's condition and his current circumstances in his personal life and how he got there is needed, I think. I can totally see why it would bother others and put them off, though.

I'm a little uncomfortable about his attitude about Numi, and there were some moments of unbelievability with Mary. Pretty much all her moments really, but in the end, the relationships worked for me on an emotional level. I do like the author's tone and style.

An engaging book and tale, all around, and a quick read.