The first 70% of this wizard-exchange holiday was everything you'd expect of alien wizards visiting and getting to know other worlds and cultures: good, wacky fun; some clashing of worlds; and nice, relaxing kickback time at the beach. The last 30% proves that there's no such thing as a holiday for our poor wizards.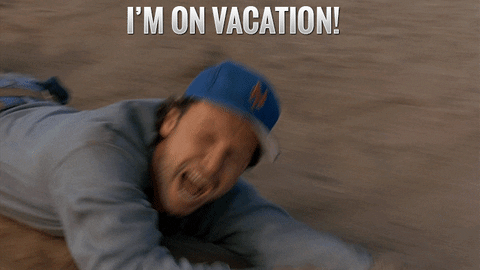 The pacing did feel a little off on this one, and with Nita and Kit's half of the story in particular, the resolution almost feels like it comes out of nowhere. I'm sure there are hints there that I didn't pick up on, but it felt random.
I did love all the exchange wizards, especially Filif, and even Roshaun grew on me (though he's still a douche). It was great to see Dairine's growth since the start of this series, and in this book particularly as she deals with the massive drop in her power levels and having to do wizardry the "regular" way. Seeing her and Harry get some bonding time after the events of the last couple of books was nice too.
There were a few dangling threads at the end of this, no doubt set up for the next book, and while the main conflicts are resolved, the ending felt abrupt.
This isn't my favorite Young Wizards book, but it's still a lot of fun.