Some of y'all said this was like PsyCop.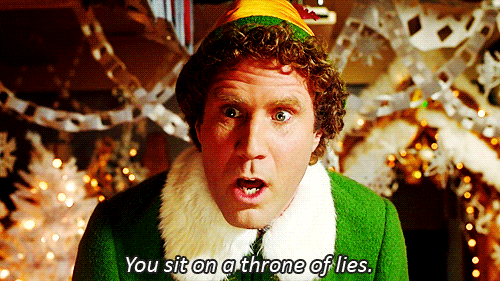 This was more like Ghost Whisperer, without the cleavage. Or brain smarts. Or cooperative ghosts.
Really, for the first half of the book, the ghosts seemed almost coincidental to the plot. Rain saw some ghosts, mostly ignored them, and then went about his day. Of course, he's new to all this, so I guess in the long-run that makes sense, but it definitely wasn't what I was expecting.
Then the plot seemed to start to gel for awhile as they made some breakthroughs on the case, and I was able to get more into it. And then, Rain went into TSTL territory at 90%, and even though he called himself out on being TSTL that didn't take away the fact that he did a stupid thing that even amateurs would know to stay away from - and him being the so-called FBI profiler should definitely know better.
There were also a few plot fails. The first time in the book any kind of timeline was mentioned for the case was the case going cold after two years. Then later, Rain is talking to his mom, who mentioned noticing something of Amy's going missing a year ago and that she figured Amy had given it away. Then later still, it's finally mentioned - twice - that Amy's been gone for five years. These should've been caught by an even half-way competent editor, but this is DSP so I guess that's asking too much. (Yes, it says five years in the blurb, but I don't reread blurbs before I read a book since I expect the book to make these reveals in non-confusing ways. I shouldn't have to read the blurb after the book to clarify things.)
Then there's the whole nonsense with
(show spoiler)
The romance between Rain and Danny is just kind of there. I didn't feel their connection. They were good as friends with benefits, but I wasn't convinced of their romance/love. Oh, and then Rain's significantly injured right before the first sex scene, but of course this doesn't slow them down at all, and the injuries are never mentioned again even though the rest of the book only spans a week or two at most.
I thought Rain's mom was a hoot when we met her, but then she never made another appearance. We meet Rain's sister a couple of times, and they have a great dynamic, but I don't think we ever meet his father. If we did, I already forgot about it. I would've liked to see more of his family, but alas.
The ending was a little too tied with a bow, yet there's this whole thing with Danny's sister that's kind of left unresolved that felt like a weird choice for the story.
There are a lot of good ideas here but it never really came together.